TT Autopack Sdn Bhd
TT Autopack Sdn Bhd,  is specializing in design and fabrication of  Automation Packaging Machines for  fill and seal packaging machines, which are suitable for various types of products and bag sizes to meet your product packaging needs. Apart from that we also deal with food processing machine such as mixer, grinder, coating machine, filling and frying machine.
Specialise in:
Packaging Machine
Liquid Packaging Machine, Powder Packaging Machine, Solid Packaging Machine, Auger Fillers Machine, Semi-Auto Sealer Machine, Ten Head Weighing machine, Check Weighing, Ribbon Mixer Machine, Coffee Roaster Machine, Automatic Fryer Machine, Four Head Weighing Machine and Custom Made to Order Machine.
液体包装机,粉剂包装机,固体包装机,螺旋填料机,半自动封口机,十头称量机,选别秤,蝶形混合机,咖啡烘搅拌烤机,自动油炸机,四头电子秤和订制机。
SALES 销售 .  SERVICE服务  .  REPAIR维修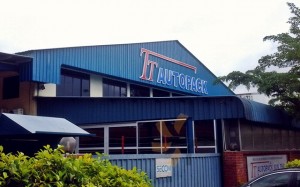 Address: Lot 2-37, Jalan TTC 8, Kawasan Perindustrian Cheng, 75250 Melaka.
GPS: 2.256313, 102.233244
Contact: Mr. Tan
Tel: 06-336 1096   Fax: 06-336 1095
Business Hours: 8:15am  – 5pm (Monday – Saturday)
12pm -1pm (Lunch Break)
Closed on Sunday
Email: [email protected]     Website: www.ttautopack.com
Our Machines
TT Autopack Sdn Bhd (Placemark)