SuperSave Enterprise, with more than 15 years experience  in digital both color and mono printing, plan plotting,  stationaries supply, namecards, printing solution. We use Fuji Xerox printer for all high quality and plan printing.
Specialise in:
Digital Printing | Plan Plotting
Color / Mono Photostat | Digital Color Printing | Digital Plan Printing | Plan Photocopy | Plan Plotting | Name Card | Menu Blooklet | Hard Cover Bind | Perfect Bind | Comb bind | Spiral Bind | Laminating |Fax Services | Rubber Stamp| Stationeries | Internet Cafe | Paper.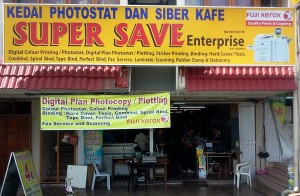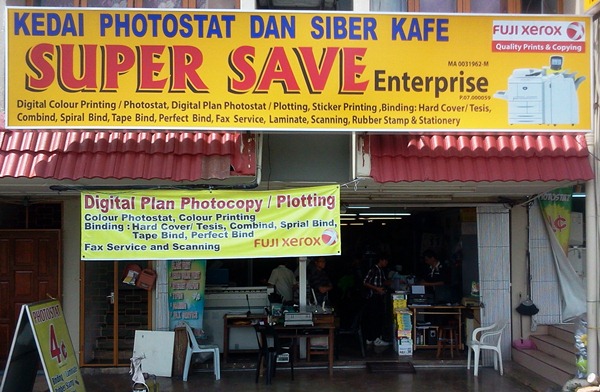 Address: 8, Taman Perkota, Jalan Batu Hampar, Hang Tuah Jaya, 75150 Melaka (near Manipal Medical College)
GPS: 2.226092, 102.263966
Contact:  Mr. Ng
Tel: 06-286 5193    Fax: 06-288 3620
 Operation Hours:
Monday to Friday (9a.m. to 9 p.m.) Saturday  (9a.m to 7p.m.) Sunday (9a.m. to 5p.m.)    
Email: [email protected] Webpage: www.melakapages.com/sse

Super Save Enterprise (Placemark)