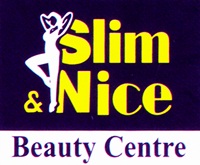 Slim & Nice Beauty Centre Melaka, founded by Carmen with more than 10 years of experience in facial, beauty line know whats best for your skin. Ortus is the official product that Slim & Nice Beauty Centre trust on with all our satisfy user and client.
Call us today for a refreshing treatment
September Promotion
Specialize in:
Facial | Beauty | Therapy
Pimple, Acne, Scars, Pigmentation Treatment | Face Lifting | Nutrition Facial | Body Massage | Aroma Therapy | Eyes Treatment | Eye Lashes Waxing | Bridal Make-up | Body Slimming | Dinner Make-up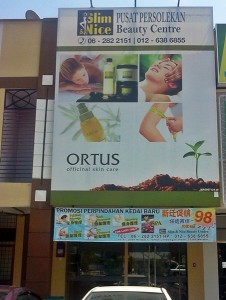 Address: No.91, Jalan Krista 1, Taman Limbongan Indan, 75200 Melaka.
GPS: 2.203932,102.221056
Contact: Carmen @ 012-638 6855
Tel: 06-282 2151
Business Hours: 11 am – 8 pm (Wednesday to Monday)  11 am – 7pm (Sunday)
Closed on Tuesday
Webpage: www.melakapages.com/slimnice-beauty

Vacancy – Beautician
Our Beauty Centre

Slim & Nice Beauty Centre (Placemark)