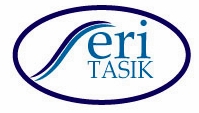 Seri Tasik Souvenirs & Uniforms telah ditubuhkan pada tahun 2009,  adalah syarikat bumiputera yang menjalankan perniagaan membekal alat tulis, pakaian dan alat keselamatan, bahan tekstil, barang-barang berjahit, pakaian dan kelengkapan, peralatan/pakaian sukan, cenderamata dan hadiah serta perkhidmatan menjahit untuk institusi pendidikan di Malaysia yang berdaftar dengan Kementerian Pelajaran Malaysia dan Kementerian Pengajian Tinggi Malaysia.  Selain dari itu, kami juga membekalkan kepada jabatan jabatan kerajaan juga syarikat swasta serta individu yang memerlukan.
Matlamat penubuhan Seri Tasik Souvenirs & Uniforms  ialah menjadi sebahagian daripada syarikat bumiputera yang berdaya saing dan terbaik dalam memberi perkhidmatan membekal sebelum dan selepas jualan. Adalah menjadi prinsip kami untuk mengutamakan kehendak pelanggan disamping menjaga hubungan yang baik antara kedua-dua belah pihak yang memberi dan menerima. Oleh itu, dengan berkongsi tenaga kerja yang berdedikasi kami bawakan kepada anda Seri Tasik Souvenirs & Uniforms  sebagai"pembekal anda rakan anda".
Specialise in:
T-shirt | Corporate Shirts | Uniforms
Safety Wear| Caps | Mugs | Umberella | Towels | Stationery | Key Chains | Dairies | Trophies | Organizers | Calendars | Bags | Crystal and Pewter Products
Major Clientele:
UTeM | AADK | Jabatan Perangkaan | Kolej Kommuniti | PPDNKK | Mozac | PPK Technology and Schools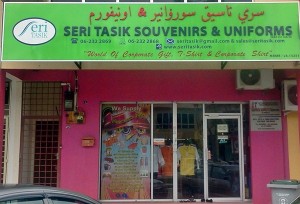 Address:  No.69 Jalan TU 41, Taman Tasik Utama, Ayer Keroh 75450 Melaka
GPS: 2.272522, 102.279904
Contact: Pn. Yati @ 017-257 4927
Tel: 06-232 2869   Fax: 06-232 2868
Email : [email protected]  / [email protected]
Website: www.seritasik.com
Business Hours: 8:30am – 6pm (Monday-Friday)
Closed on Saturday & Sundays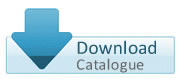 ..Some of Our Products..
Seri Tasik Souvenirs & Uniforms (Placemark)