PJ ROAST LAMB | PJ KAMBING BAKAR
PJ Roast Lamb, more than 10 years experience in Charcoal Roast Lamb catering for private, government, events, wedding, and  kekah roast lamb come with blackpepper sauce ,served whole and sliced at your functions.
PJ Roast Lamb, kambing bakar untuk tempahan semua majlis rasmi, function, Akikah dan perkahwinan. Setiap kambing bakar beserta blackpepper sauce. siap di bakar dan dipotong di majlis anda.
We use Lamb not Mutton much tender and tasty
Largest Lamb in market, 17kg-18kg nett weight each
Specialise in;
Roast Lamb | Kambing Bakar
Halal
Akikah | Western Set (Mashed potato, Garlic bread, Coleslaw/Salads)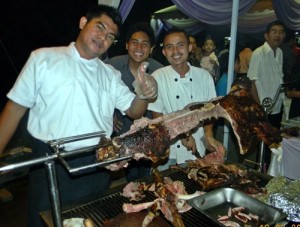 To Order Contact /Untuk Tempahan
Contact: En. Ain
Tel: 019-666 4664 | 019-658 0000
Email: [email protected]      Webpage:www.melakapages.com/pj-lamb
Pricing/Harga
Roast Lamb 17-18kgs each (with blackpepper sauce)  –  RM 1,000
Kambing Akikah –  RM 1,300
Western Set* –      RM 200
(*Mashed potato with brown sauce | Garlic bread | Coleslaw or Salad)
Kindly give 1 week notice before events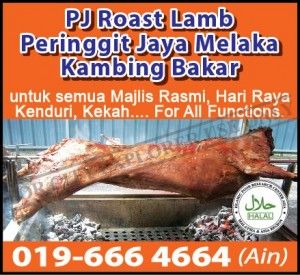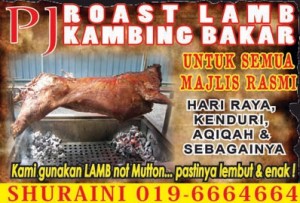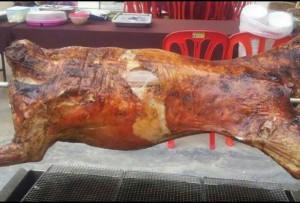 | | |
| --- | --- |
| | |
| | |
| | |
| | |
|   |   |
|   |   |
PJ Roast Lamb ( Placemark)