MPT Music House Melaka, a music learning school for Piano, Violin, Guitar, Organ and Keyboard for all ages. It's a double storey house type studio with 7 private learning room situated in Kota Laksamana tranquility housing area than provide not only stress-free and comfortable environment but also for safety, and ample of parking for students.
We provide group lesson and One to One lesson in private room. We teach people of all ages from 4 yrs old – 65 yrs old. There genuinely is no upper limit for piano lessons as long as you have the ability to move your fingers then we will be able to teach you.
Play for leisure
We have quality teachers with more than 30 years of experience. We're proud of our friendly, affordable &  approachable teaching style.
Specialise in;
Piano Lesson | Violin | Guitar | Singing
Grand Piano | Ukulele | Drum | Electric Guitar
Theory Class and ANZCA Music Examination
Address: 21, Jalan TKL 1/6, Taman Kota Laksamana, 75200 Melaka.
GPS: 2.196566, 102.240669
Contact: Peggy @ 012-280 2727
Tel: 016-2727 282
Business Hours: Monday – Saturday
Lesson Available @ 10am – 9pm
Closed on Sunday
Email: [email protected]  Webpage: www.melakapages.com/mpt-music
SCAN ME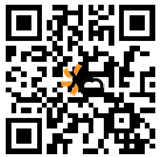 Our Music Studio

Reward Redemption Corner
MPT Music House (Placemark)