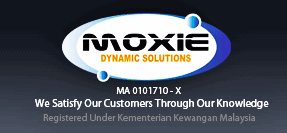 MOXIE Dynamic Solutions, was incorporated since 2006 in Melaka. MOXIE is a company that own and operated by bumiputra personnel and registered with MOF. We also implement our business processes that match with our customer's true world needs and provide benefits to them. MOXIE manager's backgrounds also play an important role in settings the company target and goals. This is because to ensure that our company give our valued customer a maximum satisfaction in dealing business with us. We also try to give unique ideas or suggestions for our customer in making their decision, related to our products and services. Precisely, our team also composed of proficient people who are dedicated to create value around user experience and knowledge.
Specialise in:
Web Hosting | Computer | Networking
Computer Supply & Services | CCTV | Software & System | Digital Signage Solution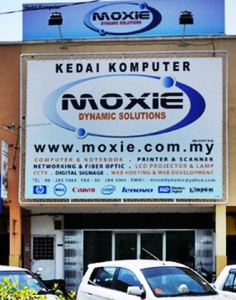 Address: No. 4,Jalan Panglima 2,Taman Panglima, Bukit Serindit,75400,Melaka.
GPS: 2.201881,102.264996
Contact: Mr. Ammar @ 012 – 390 5064
Tel: 06 – 283 5064    Fax:  06 – 284 5064
Business Hours: 8 am – 6 pm (Monday – Saturday)
Closed on Sunday
Email: [email protected]   Website: www.moxie.com.my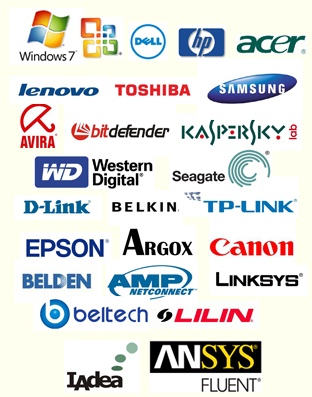 MOXIE Dynamic Solutions (Red Placemark)