car wash/polish/vacuum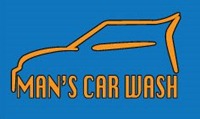 Man's Car Wash Centre, in Bukit Cina and Peringgit Jaya Melaka, with more than 15 years of experience in vehicle cleaning, saloon car, MPV, 4 Wheels Drive, Van and Lorry.
PROMOTION
Wash 10 and Get 1 FREE
Free Services –  Call for Collection for Washing**
Specialise in:
Car Wash | Polish | Vacuum | Wax
Anti-rust | Engine Wash | Nano Wax | Base Washing | Car Shampoo | Tyre Wax Agent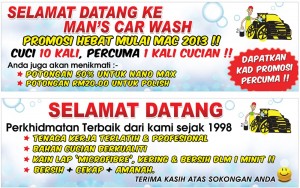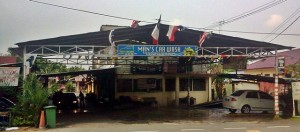 Main Address: No.225, Jalan Putri Hang Li Poh, 75100 Bukit Cina Melaka.
GPS: 2.204661, 102.261708
Closed on Wednesdays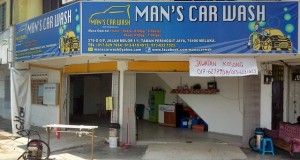 Branch Address: 379-O Gf, Jalan Melor 1/1, Taman Peringgit Jaya, 75400 Melaka.
GPS: 2.217419, 102.253194
Closed on Sundays
Contact: Mr. Farid @ 017-629 7954
             Mr. Sulaiman @ 013-622 1023
Tel: 06-281 0300
Business Hours: 8 am – 6pm (Monday – Saturday)  8am – 1pm (Sunday)
Email: [email protected]   Webpage: www.melakapages.com/mans-carwash

… Our Gallery…

Man's Car Wash Bukit Cina (Placemark)

Man's Car Wash Peringgit Jaya (Placemark)

terms and conditions
* valid fr0m 8am-10am only
**nearby area decided by management