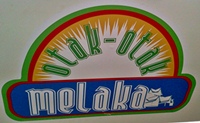 Otak-Otak Melaka, is a frozen otak-otak produce and supply by Cahaya Mala Enterprise since 2002. Cahaya Mala produce all kind of otak otak, frozen snacks, and food paste for local delicacies.
 Otak-Otak Melaka adalah produk makanan sejukbeku keluaran syarikat Cahaya Mala Enterprise yg mula memasuki pasaran negeri Melaka sejak tahun 2002.
Pemenang MAHA HPPNK 2014 Peringkat Kebangsaan
Specialise in;
Otak-Otak | Samosa | Karipap | Satar Ikan
Otak-otak Gulung | Otak-Otak Daun | Satay | Food Paste (Perencah Masakan)
Address: No.14, Jalan BP 1, Taman Bertam Perdana, 75200 Pulau Gadong Melaka.
GPS: 2.241551, 102.214962
Contact: Mr. Sukri @ 012-770 6487
Mala @ 012-633 3618
Tel: 06-334 6317
Business Hours: 1pm – 7pm ( Monday – Saturday)
Closed on Sunday
Website: www.cahayamala.com    Webpage: www.melakapages.com/mala-otak-otak

Gallery

Cahaya Mala Enterprise (Placemark)