Magnex Boots, is the highest performance boot for the hightest performing special operators. The innovative design cradles the ankle and foot for maximum support, allowing maximum weight reduction without any compromise in performance. Magnex Boots made from the highest standard material also with KIMIA and SIRIM Malaysia approval, it's the most progressive line of tactical footwear in the industry.
The First Choice for Law Enforcement
International Office: 19 Ladybrook lane, Mansfield Nottinghamshire NG23 9JQ England.
Asia Pacific Office: 13, Jalan Melaka Raya 30, Taman Melaka Raya, 75000 Melaka.
GPS: 2.184537,102.254884
Tel: 06-286 6980
Office Hours: 9am – 6pm (Monday – Friday)
Close on Saturday & Sunday
Email: [email protected]  Website: www.magnexboots.com

Scan Me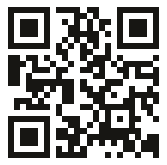 …Our Boots…

 
 

Magnex Panther

All-purpose duty boot to work in any uniform field

 
 

Magnex Spider

Operate under any condition with this sleek tactical boot

 
 

Magnex Cobra

A fast, lightweight assault boot with side-zipper and a polishable toe

 
 

Magnex Custom Made Tactical

High value-driven, durable uniform boot
BOOT CARE

With heavy use, the surface of the materials may become blocked with dirt and may require cleaning to ensure the technology retains its functionality.
If your boots do need cleaning, gently apply a soft, water-damp cloth to the area. A gentle dabbing action should remove the foreign particles and fully drying the product in a warm area (not too hot) will regenerate the liquid repellency.  
Magnex Marketing Asia Pacific (Placemark)