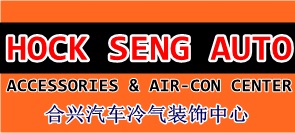 Hock Seng Auto Accessories & Air Cond Center, with more than 20 years of experience dealing in automotive audio system, car security system, alarm, air cond,  and accessory from inside out. With a team of more than 10 fully trained staff to meet your need for the love of  your car. Visit us today and get your car tune up!
Specialise in;
Alarm System | Sound System | Air Cond
Tinted Film | Car Accessory | GPS System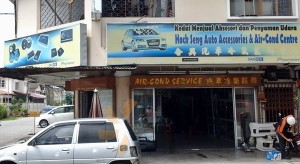 Address: 53M, Jalan Ong Kim Wee, 75300 Melaka.
GPS:  2.203487,102.244197
Tel: 06-281 7181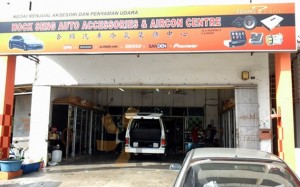 Address: 70, Jalan Ujong Pasir, 75050 Melaka.
GPS: 2.1871,102.272457
Tel: 06-282 7182
Address: No.9, Jalan SE 1, Taman Semabok Emas, 75050 Melaka.
GPS: 2.194964,102.287268
Tel: 06-2679130
Contact: Alex @ 012-606 2228
Business Hours: 9:30am – 8pm
Closed on Sunday
Our Shop

Hock Seng Auto Ong Kim Wee (Placemark)