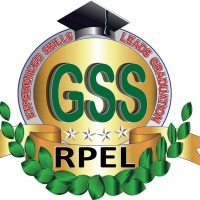 GSS Upskilling Centre,  convert  your skills, knowledge and experience into an internationally accredited UK Level 4 Diploma from the Great Britain College Consortium (GBCC). There is no need to attend any class or sit for any examinations. The Great Britain College Consortium (GBCC) is a body that offers qualified candidates an opportunity to derive an internationally recognized level 4 diploma through the RPEL (Recognition of Prior Experiential Learning) programme. If you have been working and have obtained skills in the workplace yet you lack paper qualifications. GSS Upskilling with RPEL will allow you to demonstrate that you have acquired an equivalent level of knowledge.
With more than 2,000 courses in GBCC. All our program are inline with HRDF and PTPK
PENGIKTIRAFAN PENCAPAIAN TERDAHULU (RPL)
Get Your Level 4 Diploma Now and Get Promoted in your workplace !
Requirement for Application
* 5 years of experience
Specialise in;
Diploma Lev 4 (GBCC)
NO Class | NO Exam | NO CGPA
Part time Diploma | Diploma for working adult | Diploma UK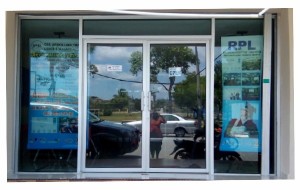 Address: 151, Jalan TU3, Taman Tasik Utama, 75430 Ayer Keroh Melaka.
GPS: 2.274456, 102.282672
Contact: Ms.Jothy @ 012-341 0501
Tel: 06-253 2472  Fax: 06-253 2471
Business Hours: 8:30am – 5pm (Mon-Sat)
Sunday by Appointment
Email: [email protected]    Website: www.hrdf.com.my
Branches
KL Address: A-5-3 Sri Intan Condo 1, Batu 5, Off Jalan Ipoh, 51200 Kuala Lumpur.
Contact: Mr. Jaganathan @ 012-222 6466
Puchong Address: No.11, Jalan BK 4/8 Bandar Kinrara 4, 47180 Puchong Selangor.
Contact: Mr. Pathmanathan @ 012-613 4563
Kajang Address: No.40-2, Jalan TTD1 Grove 1/2, Taman TTD1 Grove, 43000 Kajang.
Contact: Mr. Aru Shan @ 012-523 3997
Selangor Address: No.18-2, Japan Opera D U2/D, Taman TTDI Jaya, 40150 Shah Alam, Selangor.
Contact: Yahiaya Safri  @ 016-2069581/012-8670302
Christine cheah sook fun @ 011-2660806, 012- 6130973
Mohd Amin bin baharom @ 013 – 3432406
KK Address: Lot,21-2, Tingkat 2,Blok D, Lintas Square, Jalan Lintas., 88300 Kota Kinabalu, Sabah.
Contact: Yahiaya Safri @ 016-2069581/012-8670302
Christine Cheah Sook Fun @011-2660806, 012- 6130973

scan me

GSS Upskilling Training Centre (Placemark)