EP Greentech (M) Sdn Bhd incorporated in 2011, specialise in develop innovative and bringing green technology AREX products into Malaysia. We focused on Induction Technology as the pioneering product. EP Greentech (M) Sdn Bhd is managed by a group of experience professional  of different fields of expertise working together to drive the company to her vision  to establish as a dynamic Green Technology Services company and provide high quality services to all our customer.
EP Greentech (M) Sdn Bhd fully owned by bumiputera, with SIRIM approval, registered with MOF Malaysia.
Specialise in:
AREX Induction Lights for Street Lights 
High Bay | Tunnel | Indoor
HQ Address: No.2, Tgkt 1, Jalan Wawasan Ampang 2/12, Bandar Baru Ampang, 68000 Ampang Selangor.
GPS: 2.264624,102.306098
Contact: Shah @ 011-10725627
 Tel: 03-4032 2629 Fax: 03-4032 2324
Office Hours: 10:30am – 5:30pm (Open Daily)
Email: [email protected] / [email protected]
Website: www.epgreentech.com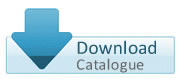 Some of Our Products

..Some of Our Projects..
EP Greentech (M) Sdn Bhd (Placemark)