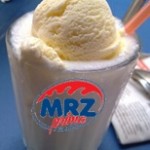 Coconut Shake Melaka, the first in Melaka with a variety of  flavor.  This drink is a result of a mixture of coconut drink, coconut water, sugar and ice cream (according to customer preference).
The refreshing taste  from 100% natural ingredients blended processed. Result of a combination of the best ingredients as above make this beverage enjoy by everyone. This beverage surely will quench your thirst while you traveling in this historical city of Melaka.
MRZ Cafe pertama di Melaka dengan aneka rasa mengikut rasa selera pelanggan.  Ia adalah satu minuman hasil campuran isi kelapa, air kelapa, air gula dan juga aiskrim (mengikut citarasa pelanggan).
Rasanya, sungguh enak dan menyegarkan yang berunsurkan 100% bahan asli yang diproses secara blended. Hasil gabungan ramuan terbaik, seperti diatas menjadikan minuman syok untuk dinikmati semua lapisan masyarakat.
Specialise in;
Coconut Shake | Tebu Shake | ABC
Goreng Pisang Cheese

Available Flavors;
ORIGINAL | TEBU (Sugar Cane) | VANILLA | CHOCOLATE | STRAWBERRY | BLUEBERRY SHAKE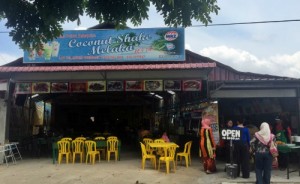 Address: Lot No 768, Mukim Pringgit, Melaka Tengah, Melaka.
GPS: 2.216877,102.256595
Contact: Rashidi @ 013-377 7817
Business Hours: 10:30am – 12(Mid Night)
Closed on Tuesday
Email: [email protected]  Website: www.coconutshakemelaka.my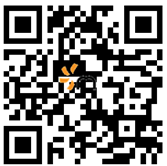 Coconut Shake Melaka(Placemark)