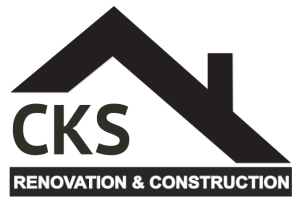 CKS Renovation & Construction Sdn Bhd with more than 16 years of experience in renovation home and office, from general construction, cement, pillar, tiling and extension work to interior work of plaster ceiling, plumbing, and electric wiring. We also provide custom made furniture, kitchen cabinet and wardrobe. CKS also supply and install iron steel and aluminium grill and gate, awning, and home alarm system. We have all the expertise support team and be able to complete the project within tight deadline!
CKS Renovation & Construction Sdn Bhd, pakar dalam ubahsuai rumah dan pejabat. dengan lebih daripada 10 tahun pengalaman dalam kerja-kerja pengubahsuaian rumah dan pejabat , dari pembinaan rumah , simen, tiang , jubin dan  siling plaster , paip dan pendawaian elektrik. Kita juga membuat perabot kayu, kabinet dapur dan almari pakaian. Juga terdapat keluli besi dan grill aluminium dan pintu , awning , dan sistem penggera rumah . Kami mempunyai pasukan yang pakar dan dapat menyiapkan projek itu dalam tempoh tarikh yang ditentukan!
Call us for a FREE Quotation!
Specialise in;
Renovation | Construction | Kitchen Cabinet
Plumbing | Electric wiring | Plaster Ceiling | Aluminium Cabinet | Wardrobe | Awning | Steel Grill | Autogate | Alarm System | Painting | Interior Design | House Extension | Roofing
PROMOTION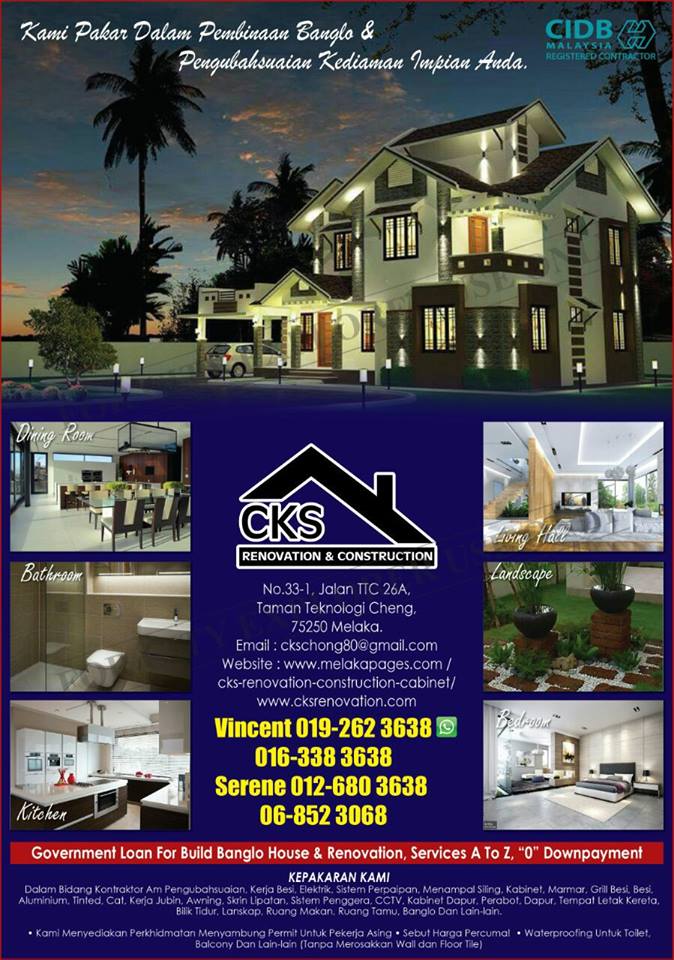 Address:  No 33/1, Jalan TTC 26A, Taman Teknologi Cheng 75250 Melaka.
GPS: 2.257433, 102.233694
Contact: Vincent Chong @ 019-2623638 / 016-3383638
Tel: 06-8523068
Business Hours: 8am – 8pm (Open daily)
Website: www.cksrenovation.com

scan me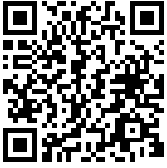 General Construction
Kitchen Cabinet
Plaster Ceiling
Home Design/Furniture/Gate
Gallery

More Gallery

CKS Renovation & Construction (Placemark)