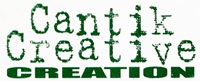 Cantik Creative Creation Malacca's famous bridal boutique with a collection of Bride Dresses, Women Beauty Treatment, and wide collection of Pelamin. Also provide  bridal make up, planing for engagement, and marriage ceremony. Cantik Creative has a collection of beautiful wedding dress, traditional lengga classic dress, and Javanese adn Minang clothes, Korea, Japan, Cloak, and various Songket of Terengganu, Pakistan and India.
Cantik Creative Creation Melaka, butik pengantin terkenal di Melaka dengan koleksi Pakaian Pengantin, Rawatan Kecantik Wanita, Koleksi Pelamin. Selain berdandan cantik diupacara bertunang, majlis akad nikah, bersanding, dan bertandang. Cantik Creative mempunyai koleksi gaun pengantin, lengga pakaian tradisional klasik, pakaian Jawa dan Minang, Korea, Jepun, Jubah, dan pelbagai busana songket Terengganu, Pakistan dan India.
kami menyediakan tempahan pakaian pengantin..kompang berirama…pertunjokkan.badot…kereta kuda pengantin..jurufoto… .katering menu beriani ….banting dan banner .juga lain lain item tempahan.khas..
"Meriahkan Majlis Malam Berinai Perkahwinan anda dgn pakaian tradisional"
Specialise in:
Wedding Planner | Andaman | Pakaj Kahwin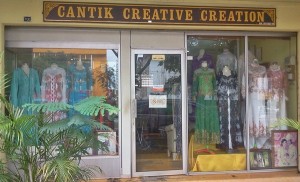 Address: B-2, Rumah Pangsa Permata, 75150 Bukit Baru, Melaka.
GPS: 2.217553, 102.274612
Contact: Pak Andak @ 013-638 4099
Tel: 06-281 8120
Business Hours: 10am – 6pm (Monday-Saturday)
Closed on Sunday

…Pakaj Budget 2017 -Perkahwinan yg di impikan-…

Sehelai pakaian nikah(P)

Sehalai pakaian sanding (L/P)

Pelamin size M dgn bunga artificial

Solekan 1x

Bungga Manggar
Sehelai pakaian nikah(P)

Sehalai pakaian sanding (L/P)

Pelamin size M dgn bunga artificial

Solekan 2x

2 Helai baju malam berinai
Matahari
Pakaj Kahwin 2017
Pakaj Dewan @ Khemah

Sehelai pakaian nikah(P)

Sehalai pakaian sanding (L/P)

Pelamin size L dgn bunga artificial

Solekan 2x

Laluan karpet merah

Gerbang menunggu

Bungga Manggar
…Our Gallery…

*Hiasan Pelaminan sentuhan Pak Andak* – "Puncak Kasih Bulan Bintang"
Pelamin bunga artifisal atau bunga segar boleh ditempah 3 bulan awal sebelum majlis perkahwinan
Pelanggan yg ingin melanggan pelaminan mengikut citarasa sendiri perlu berbincang lebih awal sebelum majlis
Pengalaman Solekan (Kenangan bersama artis)
Pn.Zanariah adalah seorang Jurusolek yang terkenal di Melaka dan berpengalaman menyolek dan tatarias artis artis dan model tempatan daripada tahun 1996-2012
Petikan Majalah Harmoni Nov 2012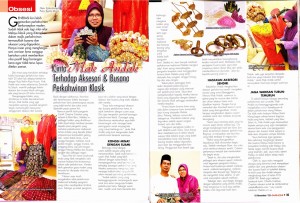 Cantik Creative Creation (Placemark)