CCTV Melaka /Alarm System/Autogate Melaka

Cadenco (M) Sdn Bhd with more than 21 years of experience supplies security and alarm system We  aim to be the leading distributor, wholesaler, importer and exporter in providing highly specialised value-added products include Surveillance System (CCTV), Auto Gate System, Auto Door System, Alarm System, Self Protection Accessories and many more. Our CCTV Camera, Door Access, Autogate, Hotel door lock, Barrier Gate and Auto gate are widely used in security & protection system for government office, traffic, school, supermarket, home, building, resident area, hospital and factory. Cadenco's business areas included Peninsula Malaysia, Sabah, Sarawak and few Asian Countries.
Specialise in;
Danco CCTV Melaka | Alarm System | Auto Gate
Barrier Gate | Security | IP Camera | Finger Print | E-Tech Automatic Door System | Caller System | CCTV Installer | Danco Auto Door
Danco Alarm System | Danco CCTV | Danco Barrier Gate | Danco Bom Gate | Danco Walkie Talkie | Casa Asia Auto Gate | Youhe Reader | Kocom Intercom | Dahua CCTV | HIK CCTV | G2000 Access Reader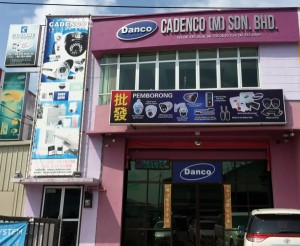 Address: 11, Jalan IKS M5, Taman IKS Merdeka, 75350 Melaka.
GPS: 2.252156, 102.237009
Contact: 013-635 2626
Tel: 06-335 2626 / 2620  Fax: 06-335 6909
Business Hours: 9am – 5.30pm (Mon-Fri) | 9am-1pm (Sat)
Closed on Sunday

  Website: www.cadenco.com
scan me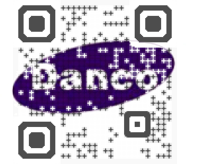 Cadenco (M) Sdn Bhd (Placemark)