Azam Cempaka Tailor establish since 2004, provide tailoring services, uniform for both public and private sector, and textile supply. Today with more than 40 workers Azam Cempaka Tailor made uniform for Bomba Melaka, JKR, MARA, KASTAM, MBMB, MPHTJ, JPAM, Mahkota Medical Centre, MS Technical,Factory, Melaka State Government and Other  Government Department Offices.
Azam Cempaka Tailor ditubuhkan pada tahun 2004, menyediakan perkhidmatan menjahit, seragam untuk sektor awam dan swasta, dan bekalan tekstil. Dengan seramai 40 pekerja Azam Cempaka Tailor menerima tempahan pakaian seragam dari Bomba Melaka, JKR, MARA, Kastam, MBMB, MPHTJ, JPAM, Mahkota Medical Centre, MS Teknikal, Kerajaan Negeri Melaka, Jabatan Kerajaan dan Kilang-kilang.
Specialise in:
Tailoring | Uniforms | Suit
Embroidery, Uniforms, Suit | Blazer, Baju Melayu, Textile supply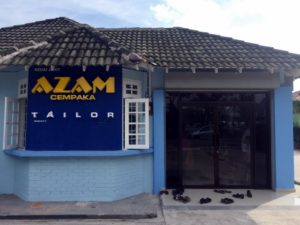 Address: No.52, Jalan Cempaka 1, Taman Seri Cempaka, Peringgit, 75400 Melaka
GPS: 2.218701, 102.250681
Contact: En. Hasmadi (Pengurus)  @ 019-665 2211 | 012-274 4000
Tel: 06-281 8118    Fax: 06-281 8118
Business Hours: 8:15 am – 6pm (Monday – Friday)   |   9am – 6pm (Saturday)
Closed on Sunday
Email: [email protected]
 Website: www.azamcempaka.com

..Our Gallery..

..Production Department..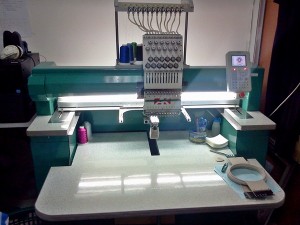 Azam Cempaka Tailor (Placemark)