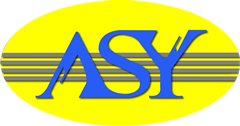 ASY Enterprise with more than 8 years of business in wholesale and retail peeled garlic, onion, ginger and shallot. Reduce worker shortage and time. All our products are guarantee freshness and clean. With ASY peeled Garlic and Onions is definitely a good kitchen helper. At ASY we also supply farm fresh vegetable fresh from our farm.
Pembekal Bawang Merah, dan Bawang Putih siap dikupas sedia diguna dan juga Halia Bersih.
Kita juga membekal sayur-sayuran segar dari ladang ASY kami terletak di Kg.Lapan
Waktu Operasi Ladang / Farm Operation Hours: 7am-10pm
批发去皮蒜头,荷兰大葱,印度大葱,小葱和印度罗葱和新鲜蔬菜
Specialise in;
Peel Onions | Shallot | Garlic | Vegetable Supplier
Bawang Merah, Putih Bersih | Sayur Segar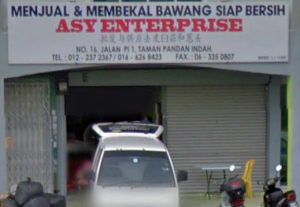 Address: 16, Jalan Pandan Indah 1, Taman Pandan Indah, 75250 Melaka.
GPS: 2.211581, 102.227618
Ladang: Lot 876 Kampung Lapan Bachang 75200 Melaka
Contact: Vian Siew @ 016-626 8423
Asyaarie @ 016-238 8423
Tel/Fax: 06-335 0807
Business Hours: 8am – 5pm (Mon-Sat)
Closed on Sunday
Email: [email protected]

scan me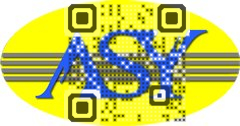 Our Products
Gallery

Sayur Segar dari ladang di Kg.Lapan
ASY Enterprise (Placemark)