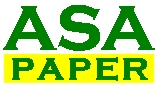 ASA Paper Industry Trading, it's a 100% bumiputra company registered with Ministry Of Finance Malaysia. ASA Paper Industry is founded by Mr.Munir with more than 16 years of experience in paperbox packaging and design. Having major clientele namely, CTRM, FELDA, SIRIM, Kementerian Kesihatan, Syarikat Orang Kampung, and many more has make ASA Paper one of the prominent  paper box manufacturer in Melaka
Specialise in:
Manufacturing PaperBox | Gift Box
PaperBox Printing | Special Packaging for Aerospace | PaperBox Packaging | Paper Pallets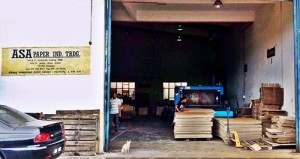 Address: A-5, Komplek Kilang SME, KM 11, Jalan Teluk Emas, 75460 Melaka.
GPS: 2.161809, 102.320791
Contact: En. Munir @ 019-667 6777
  En. Zanie @ 017-687 7661
Tel: 06-261 8171  Fax: 06-261 5658
Business Hours: 8:30 am – 5:30 pm (Monday to Saturday)
Closed on Sunday
Email: [email protected]  /  [email protected]
Website: www.asa-paper.com
1. CONTOH KOTAK
2.KOTAK HADIAH & CENDERAMATA
3. KOTAK FAIL                                               4. KOTAK RSC & NESTING
5 KOTAK AEROSPACE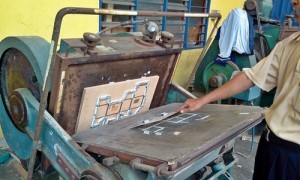 ASA Paper Industry Trading (Placemark)