Andak Event , a traditional wedding planner with 32 years experience organise malay wedding and organise tourist wedding. Feel a new environment of a beautiful malay Traditional Wedding in malacca enrich with the malay culture and Costumes. Let it be a nostalgic wedding in your life ever.
Specialise in;
Traditional Wedding | Foreigner Wedding | Ad Hoc Project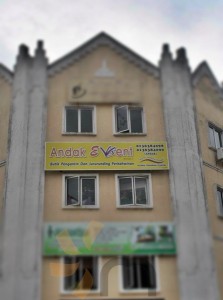 Address: 2-1, Jalan PM 14, Plaza Mahkota, 75000 Melaka.
GPS: 2.188276,102.245824
Contact: Andak @ 013-638 4099 / 013-638 4098
Business Hours: 12:30pm – 9:30pm (Tuesday – Sunday)
Closed on Monday

Laksa Nyonya Baldi Mak Andak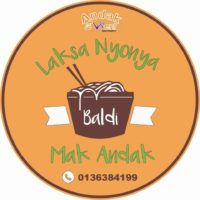 Laksa nyonya baldi makndak adalah menu.warisan melaka.di gemari pelbagai bangsa kerana ramuan.rempah ratus dan adunan herba yg terpilih. laksa nyonya baldi akan berada d program SDSI 2016 di MITC.melaka nanti. untuk tempahan dan makluman lanjut hubungi mak andak 0136384199 .
jom order dan rasai menu warisan.melaka.
Andak Event (Placemark)