Andak Event , a traditional wedding planner with 32 years experience organize malay wedding and organize tourist wedding. Feel a new environment of a beutiful malay Traditional Wedding in malacca enrich with the malay culture and Costumes. Let it be a nostalgic wedding in your life ever.
MALACCA TRADITIONAL TOURIST WEDDING; EXPERINCE SOMETHING NEW THAT YOU EVER DREAM OF
Specialise in;
Traditional Wedding | Foreigner Wedding
#Quotation
of a budget / grand wedding will be prepared upon request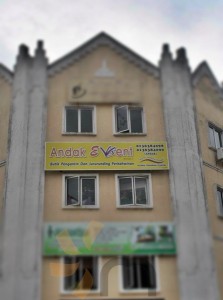 Address: 2-1, Jalan PM 14, Plaza Mahkota, 75000 Melaka.
GPS: 2.188276,102.245824
Contact: Andak @ 013-638 4099 / 013-638 4098
Business Hours: 12:30pm – 9:30pm (Tuesday – Sunday)
Closed on Monday

Our Gallery
Andak Event (Placemark)