Kad Kahwin Melaka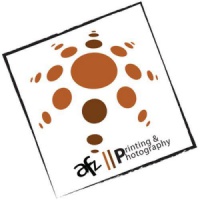 AFZ Printing Melaka, One Stop Printing solution. AFZ is a professional offset and digital printing company dealing in banner, bunting, wedding card, flyers printing. AFZ with more than 3 years of professional printing experience are sure to meet your high requirement. We provide the best quality printing and design at the affordable price.
Specialise in;
Kad Kahwin Melaka | Banner | Flyers
Advertising | Signboard | Bunting | Souvenirs | Digital Printing | Offset Printing | Business Card | Paper Bag | Photography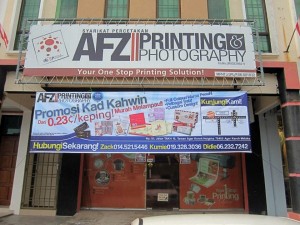 Address: 51, Jalan TAKH 15, Taman Ayer Keroh Heights, 75450 Melaka.
GPS: 2.257696, 102.282940
Contact: Izzat @ 014-521 5446
Tel: 06-232 7242
Business Hours: 10am – 6pm (Mon-Fri) | 10am – 3pm (Sat)
Closed on Sunday
Email: [email protected]  Webpage: www.melakapages.com/afz-printing

scan me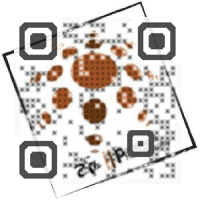 Gallery

AFZ Printing & Photography (Placemark)